We truly value our patients and appreciate the continual positive feedback we've received from them over the years. But don't just hear that from us, please check out our great patient reviews and testimonials across multiple popular social media and review sites below.
We appreciate your feedback. If you'd like to write a review, please click on a link below that will take you to our respective social media page.
Dr. Kim cares about his patients and puts them first. Many dentists I've been to try to sell you on unnecessary services. Dr. Kim tries preventative measures first so I didn't have to undergo extraneous procedures and I am grateful.

I am taking better care of my teeth thanks to the knowledgeable and up to date advice of Dr. Kim and his staff. I learned so many things other dentists and hygienists fail to tell you.

I've seen Holli a couple of times and adore her! The front desk is super sweet and competent when it comes to keeping you on schedule with multiple reminders spread out before the appointment by email text and voicemail. I wish I found this office sooner!"

– from Yummy T. (Yelp user) in April 2018
I recently had two dental implants and a cleaning here and could not be more pleased! The equipment is new, the entire staff is pleasant and efficient and Dr. Kim is awesome. The prices are more than reasonable and so happy with work I had done."

– from Tracy (Yelp user) in June 2017
I want to say that this experience was beyond what I ever thought possible from a dentist office. I was nervous and embarrassed because I had not been to a dentist in a decade because my last visit to one was a nightmare. So my daughter came here first and was so pleased that I decided to finally go to the dentist. OMG! From the sweet front desk to EVERYONE in this place I felt warm and comfortable. I didn't think I would get my teeth fixed today but I was wrong. One hour and my teeth looked so good I cried! De. Kim is amazing as well as all the sweet girls and I will never go anywhere else, EVER, because this was a wonderful experience and I now love them all there!!!

Sincerely,
Margie Provine
BEYOND happy, beyond grateful to this team!!!"

– from Margie P. (Yelp user) in November 2018
…Also the implant process itself was very easy and quick. I was so nervous about it but all of my questions were thoroughly answered and it was very efficient. This was overall a great experience!"

– from Andrea (Yelp user) in July 2018
Just to share with fellow googlers. This is the absolute best place to go for all of your dental needs. We have both been so very happy since our first office visit. It's been years now and still the same quality first rate treatment. Friendly office staff, clean facility, and Dr. Kim is very kind and considerate to all his patients. They are so accommodating. You don't feel nervous about the treatment either. Very relaxing. Highly recommended."

– from Scott (Google user) in November 2018
Love Dr. Kim and staff!! Had 2 fillings today, no pain, not even the numbing shots. He really takes his time with patients and cares!"

– from Aubrey (Google user) in November 2018
Had such a great experience at Pacific Smiles after being recommended by a friend. Being new to LA, I was worried about finding a dentist I liked and the team here just blew my expectations out of the water! I went in for a routine cleaning and x-rays. The staff were very knowledgeable and helped me understand everything they were doing/seeing during my appointment. Dr. Kim was very friendly and offered reasonable and helpful treatment suggestions for things that needed fixing. I'm coming back in two weeks to get some fillings fixed and stains removed. Can't wait for the results! Thanks PS!"

– from Caitlin (Google user) in August 2018
Dr Kim and his staff are the best. I have been his patient for the last 5 years after needing cosmetic dental work.this is the best my smile has ever looked."

– from Carol (Recommendation on Facebook) in November 2018
Having been open for over a decade, Pacific Smiles has had repeated patient satisfaction with successful results. Dr. Kim has performed many difficult Implant Dentistry and Cosmetic cases, leaving the patient with a beautiful smile that looks natural.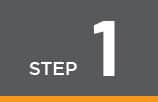 Schedule
Schedule a No Cost, No Pressure Cosmetic or Dental Implant Consultation. Click the link below and sign up for your consultation.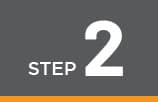 The Visit
Dr. Kim will provide an honest assessment and review all your cosmetic or dental implant needs. And based upon your expectations and budget he will review all your options from the very basic to the most complex in an informative and easy to understand manner.
Meet The Expert
Fred J. Kim, DDS, FAAID
Dr. Kim and his caring staff are truly committed to providing the best comfortable and positive experience in an honest and non-confrontational manner. Our goal is to offer high quality and affordable dental implants and cosmetic treatment while working hard to ensure that you feel at ease while you're here and satisfied when you leave.
Dr. Kim provides a unique perspective in that he is able to provide Dental Implant Surgery and World Class Dental Esthetics under one roof. Dr Kim is considered an expert in dental implants and cosmetic dentistry among his dentist and periodontist colleagues, and has been Board Certified by the American Board of Oral Implantology/Implant Dentistry.
Reviews and Testimonials in Redondo Beach
Don't take our word for it. Let our patients tell you it was worth it!
Slide 5
"I recently had two dental implants and a cleaning here and could not be more pleased! The equipment is new, the entire staff is pleasant and efficient and Dr. Kim is awesome. The prices are more than reasonable and so happy with work I had done."
Slide 5
"…Also the implant process itself was very easy and quick. I was so nervous about it but all of my questions were thoroughly answered and it was very efficient. This was overall a great experience!"
Slide 5
"Love Dr. Kim and staff!! Had 2 fillings today, no pain, not even the numbing shots. He really takes his time with patients and cares!"
Slide 5
"This is the absolute best place to go for all of your dental needs. We have both been so very happy since our first office visit. It's been years now and still the same quality first rate treatment. Friendly office staff, clean facility, and Dr. Kim is very kind and considerate to all his patients. They are so accommodating. You don't feel nervous about the treatment either. Very relaxing. Highly recommended."