Why does the cost of Dental Implants vary so much?
These days with multiple dental offices offering prices ranging from $1299, $1499, $2999 and even up to $5000 the confusion can be dizzying. However, the overall cost of treatment usually comes down to the type of implant used, the type of abutment used (connecting piece to the crown), and the type of crown placed on the Dental Implant.
About 5 years ago the patents for three major implant brands (Nobel Bio-Care, Straumann, Astra) expired. This enabled many other companies to come out with generic versions or clones of these major implant brands at half or even ¼ of the cost. So, what usually cost the dentist $300-$5000, could now be purchased for between $69-$99.
When searching out offices for your Dental Implant, please do your due diligence on researching not only cost but other important factors including:
Training and Experience of the Implant Surgeon
Whether a 3D-CT scan is used to plan for the ideal placement
The brand of the Dental Implant being used
Whether the abutment (connecting piece to the implant) is custom or pre-fabricated
The quality of the material of the final crown, and whether it will look natural amongst your original teeth
Dental Implants
$3600 per Dental Implant which includes the Crown and free 3D-CT Scan
What Kind of Dental Implant Does Dr. Kim Place?
The honest fact is that whether a Dental Implant is a generic clone or a premium implant, they all work! So while generic or clone implants have been proven to be very successful in a wide variety of applications, Dr. Kim has made the decision to not use generic or clone implants because they are essentially copies of well known implants, but utilizing old technology.
Having used multiple systems in the last 10 years, starting with Straumann, then Astra, Dr. Kim has selected the Neodent GM Dental Implant as his go-to implant. It is a Premium Implant with years of proven success and has cutting edge features in regards to the surface treatment and connection type. He believes it is the future of Dental Implants, as many of the major three implant companies are now starting to come out with their own versions of implants which duplicate the Neodent GM Implant design.
SouthBay's Choice for Dental Implants! Dental implants are the premier replacement of teeth and are indicated for teeth that are missing, or for teeth that have been broken down due to decay, gum disease, or trauma.
Dental Implants Questions
Having been open for over a decade, Pacific Smiles has had repeated patient satisfaction with successful results. Dr. Kim has performed many difficult Implant Dentistry and Cosmetic cases, leaving the patient with a beautiful smile that looks natural.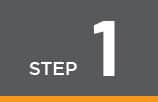 Schedule
Schedule a No Cost, No Pressure Cosmetic or Dental Implant Consultation. Click the link below and sign up for your consultation.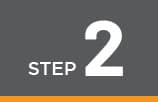 The Visit
Dr. Kim will provide an honest assessment and review all your cosmetic or dental implant needs. And based upon your expectations and budget he will review all your options from the very basic to the most complex in an informative and easy to understand manner.
Meet The Expert
Fred J. Kim, DDS, FAAID
Dr. Kim and his caring staff are truly committed to providing the best comfortable and positive experience in an honest and non-confrontational manner. Our goal is to offer high quality and affordable dental implants and cosmetic treatment while working hard to ensure that you feel at ease while you're here and satisfied when you leave.
Dr. Kim provides a unique perspective in that he is able to provide Dental Implant Surgery and World Class Dental Esthetics under one roof. Dr Kim is considered an expert in dental implants and cosmetic dentistry among his dentist and periodontist colleagues, and has been Board Certified by the American Board of Oral Implantology/Implant Dentistry.
Reviews and Testimonials in Redondo Beach
Don't take our word for it. Let our patients tell you it was worth it!
Slide 5
"I recently had two dental implants and a cleaning here and could not be more pleased! The equipment is new, the entire staff is pleasant and efficient and Dr. Kim is awesome. The prices are more than reasonable and so happy with work I had done."
Slide 5
"…Also the implant process itself was very easy and quick. I was so nervous about it but all of my questions were thoroughly answered and it was very efficient. This was overall a great experience!"
Slide 5
"Love Dr. Kim and staff!! Had 2 fillings today, no pain, not even the numbing shots. He really takes his time with patients and cares!"
Slide 5
"This is the absolute best place to go for all of your dental needs. We have both been so very happy since our first office visit. It's been years now and still the same quality first rate treatment. Friendly office staff, clean facility, and Dr. Kim is very kind and considerate to all his patients. They are so accommodating. You don't feel nervous about the treatment either. Very relaxing. Highly recommended."