Teeth Whitening in Redondo Beach, CA
Walking around with stained, discolored teeth won't make you feel very confident. At Pacific Smiles, our restorative dentistry services include professional teeth whitening treatments that create whiter, brighter smiles starting with the first appointment. Under the direction of Dr. Fred J. Kim and our other knowledgeable dental professionals, the safe and effective teeth whitening system we recommend can be adapted to your oral health needs and lifestyle.
Tooth Whitening Methods We Use
The in-office, chemically activated tooth whitening treatment that we use at Pacific Smiles is called Opalescence Boost. Unlike many of the less-effective, over-the-counter whitening products,  Opalescence Boost contains safe, dentist-approved ingredients that gently restore the look of your teeth without the aid of harsh chemicals.
Once applied, the active whitening ingredients in the Opalescence gel penetrate your enamel, eliminating pesky discolored molecules that cause teeth stains. As those molecules get broken down the discoloration vanishes, giving your teeth a bright and sparkling appearance guaranteed to get noticed! Another benefit of Opalescence Boost is that it doesn't require the use of uncomfortable heat like other in-office treatments do.
After starting your Opalescence Boost treatments, Dr. Kim and our dental hygienists will provide you with after-use care tips so that your "pearly whites" will stay shiny and bright. In addition to in-office teeth whitening treatments, our dental professionals will also discuss with you at-home treatment options.
Benefits of Opalescence Boost Teeth Whitener
While working together with Dr. Kim, Opalescence Boost will help you achieve the brighter, whiter smile you've always wanted while providing these additional benefits:
The Opalescence whitening gel contains ingredients that have been proven to help reduce teeth sensitivity.
Opalescence gel contains 20% water, which helps prevent tooth dehydration.
The sticky, viscous formula of Opalescence helps keep the gel and tray in place, preventing it from flowing to the soft tissues of the mouth.
Opalescence gel comes in four different concentrations, giving Dr. Kim more treatment flexibility based on your oral health needs.
Opalescence Boost teeth whitener is also available in three flavors- mint, melon, and regular.
At-Home Tooth Whitening Remedies
Any tooth whitening system, including the Opalescence line of products, should only be used under the direction of a licensed dental professional like Dr. Kim. For people with busy lifestyles who are looking for versatile teeth whitening options, our office can supply them with take-home and ready-to-go Opalescence kits.
When dispensed by a licensed dentist, these uniquely formulated tooth whitening remedies enable you to get the same amazing results in a safe, customized, and convenient way within the comfort of your own home.
Cost and Insurance Options
While serving patients in the South Bay area, our goal at Pacific Smiles is to provide top-notch preventative and restorative dental care that creates healthy mouths and smiles that last a lifetime. To put your mind at ease, our office offers affordable rates, accepts most dental insurance plans, and provides third-party financing options.
Before beginning treatment, one of our staff members will explain any out-of-pocket costs that you may be asked to pay. If you have any other pricing and insurance questions a member of our team will be happy to answer those for you.
For your added convenience we offer the following patient treatment packages:
New Patient Package only $150 (a savings of up to $350)
Comprehensive Dental Exam
Oral Cancer Screening
Periodontal Disease Screening
Diagnostic Digital X-rays
Cleaning & Polishing
Dental Implants
$3600 per dental implant which includes the crown and free 3D-CT scan
Free Second Opinion
Receive a FREE second opinion when you schedule a consultation for the procedure you want.
Call Us Today to Schedule an Appointment
If you live in the Redondo Beach area, it's never too late to get the whiter, brighter, healthier-looking smile that you've always wanted. Get started today by scheduling a comprehensive smile consultation appointment with Dr. Kim at Pacific Smiles- where creating world-class smiles is something we excel at every day!
Having been open for over a decade, Pacific Smiles has had repeated patient satisfaction with successful results. Dr. Kim has performed many difficult Implant Dentistry and Cosmetic cases, leaving the patient with a beautiful smile that looks natural.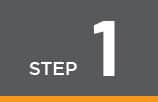 Schedule
Schedule a No Cost, No Pressure Cosmetic or Dental Implant Consultation. Click the link below and sign up for your consultation.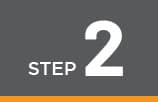 The Visit
Dr. Kim will provide an honest assessment and review all your cosmetic or dental implant needs. And based upon your expectations and budget he will review all your options from the very basic to the most complex in an informative and easy to understand manner.
Meet The Expert
Fred J. Kim, DDS, FAAID
Dr. Kim and his caring staff are truly committed to providing the best comfortable and positive experience in an honest and non-confrontational manner. Our goal is to offer high quality and affordable dental implants and cosmetic treatment while working hard to ensure that you feel at ease while you're here and satisfied when you leave.
Dr. Kim provides a unique perspective in that he is able to provide Dental Implant Surgery and World Class Dental Esthetics under one roof. Dr Kim is considered an expert in dental implants and cosmetic dentistry among his dentist and periodontist colleagues, and has been Board Certified by the American Board of Oral Implantology/Implant Dentistry.
Reviews and Testimonials in Redondo Beach
Don't take our word for it. Let our patients tell you it was worth it!
Slide 5
"I recently had two dental implants and a cleaning here and could not be more pleased! The equipment is new, the entire staff is pleasant and efficient and Dr. Kim is awesome. The prices are more than reasonable and so happy with work I had done."
Slide 5
"…Also the implant process itself was very easy and quick. I was so nervous about it but all of my questions were thoroughly answered and it was very efficient. This was overall a great experience!"
Slide 5
"Love Dr. Kim and staff!! Had 2 fillings today, no pain, not even the numbing shots. He really takes his time with patients and cares!"
Slide 5
"This is the absolute best place to go for all of your dental needs. We have both been so very happy since our first office visit. It's been years now and still the same quality first rate treatment. Friendly office staff, clean facility, and Dr. Kim is very kind and considerate to all his patients. They are so accommodating. You don't feel nervous about the treatment either. Very relaxing. Highly recommended."