Mailing Address
901 N Pacific Coast Hwy #200b
Redondo Beach, CA 90277
Pacific Smiles is located on the Corner of Pacific Coast Highway and Herondo St.
New Patient Resources
Are you or will you be a new patient? You can save some time by downloading and filling out our new patient forms at home.
Special Offers
Looking to save some money? Check out our special offers and see how much we can help you save on your next office visit!
Our Location
Pacific Smiles Dental Implant Center
901 N Pacific Coast Hwy #200b
Redondo Beach, CA 90277
Having been open for over a decade, Pacific Smiles has had repeated patient satisfaction with successful results. Dr. Kim has performed many difficult Implant Dentistry and Cosmetic cases, leaving the patient with a beautiful smile that looks natural.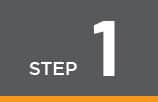 Schedule
Schedule a No Cost, No Pressure Cosmetic or Dental Implant Consultation. Click the link below and sign up for your consultation.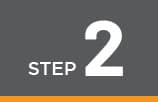 The Visit
Dr. Kim will provide an honest assessment and review all your cosmetic or dental implant needs. And based upon your expectations and budget he will review all your options from the very basic to the most complex in an informative and easy to understand manner.