Invisalign in Redondo Beach, CA
If you're feeling ashamed or embarrassed about your crowded or misaligned teeth, Invisalign® clear aligners can provide you with the straight, beautiful smile that you've always wanted. At Pacific Smiles, Dr. Fred J. Kim is a certified Invisalign® provider in the South Bay area. As a discrete orthodontic alternative for busy lifestyles, Invisalign® clear aligners can straighten teeth in as little as 6 weeks. 
What is Invisalign®? 
Available for over 20 years now, Invisalign® clear aligners are a safe, effective teeth straightening method for those who are concerned about closing gaps or fixing misaligned teeth. Invisalign® comes in the form of a removable tray, making the aligners easy to take out and put back on for eating and cleaning purposes. Over the past decade, Dr. Kim and his professional staff have seen some amazing results in our Invisalign® patients within as little as 6 weeks!  
Is Invisalign® Better Than Braces?
Based on patient feedback, these are some of the things they love about using Invisalign® clear aligners to restore their smiles:
Trays can be removed for brushing, flossing, or eating

No food restrictions

More comfortable than conventional wired braces 

Can participate in all sports and music activities

Virtually invisible to others

Costs about the same as traditional braces
In addition to these benefits, most dental insurance plans are now covering some of the treatment costs associated with removable orthodontic appliances- including Invisalign®. 
What is the Process for Getting Invisalign?
Dr. Kim will first do a comprehensive examination of your teeth, gums, and mouth. If Invisalign® is right for you here's what to expect:
Detailed impressions of your teeth and mouth will be taken, along with digital X-rays and photographs. All the information is then sent to the Invisalign® dental lab.

The lab will create Invisalign® trays with computer-aided precision to ensure maximum teeth re-alignment accuracy. When the trays come in, we'll call you to pick them up.

At that time our dental professionals will provide instructions on how to use and care for your Invisalign® clear aligners.
How Long Do I Need to Wear Invisalign Correctors for?
The average Invisalign® treatment period is 6 to 24 months. The trays are meant to be worn 20 to 22 hours per day, including while you're asleep, and should only be removed for brushing, flossing, and eating. A failure to follow these instructions could result in having to wear the trays for several additional weeks. 
When the initial orthodontic correction is more pronounced, after your initial Invisalign® therapy it may be necessary to wear a nighttime retainer for several more months to ensure optimal smile restoration results. 
Before and After Photos
At Pacific Smiles, we are proud of the world-class smiles that our restorative dentistry services have helped our patients achieve over the years. Here are some before-and-after examples of our teeth-straightening handiwork: 
Call to Schedule an Appointment Today
It's never too late to get the straight, beautiful, natural-looking smile that you've always wanted. Get started transforming yours today by scheduling an initial smile consultation appointment with Dr. Kim at Pacific Smiles in Redondo Beach- where creating world-class smiles is something we excel at every day!
Having been open for over a decade, Pacific Smiles has had repeated patient satisfaction with successful results. Dr. Kim has performed many difficult Implant Dentistry and Cosmetic cases, leaving the patient with a beautiful smile that looks natural.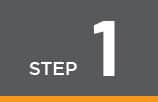 Schedule
Schedule a No Cost, No Pressure Cosmetic or Dental Implant Consultation. Click the link below and sign up for your consultation.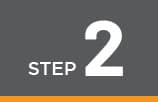 The Visit
Dr. Kim will provide an honest assessment and review all your cosmetic or dental implant needs. And based upon your expectations and budget he will review all your options from the very basic to the most complex in an informative and easy to understand manner.
Meet The Expert
Fred J. Kim, DDS, FAAID
Dr. Kim and his caring staff are truly committed to providing the best comfortable and positive experience in an honest and non-confrontational manner. Our goal is to offer high quality and affordable dental implants and cosmetic treatment while working hard to ensure that you feel at ease while you're here and satisfied when you leave.
Dr. Kim provides a unique perspective in that he is able to provide Dental Implant Surgery and World Class Dental Esthetics under one roof. Dr Kim is considered an expert in dental implants and cosmetic dentistry among his dentist and periodontist colleagues, and has been Board Certified by the American Board of Oral Implantology/Implant Dentistry.
Reviews and Testimonials in Redondo Beach
Don't take our word for it. Let our patients tell you it was worth it!
Slide 5
"I recently had two dental implants and a cleaning here and could not be more pleased! The equipment is new, the entire staff is pleasant and efficient and Dr. Kim is awesome. The prices are more than reasonable and so happy with work I had done."
Slide 5
"…Also the implant process itself was very easy and quick. I was so nervous about it but all of my questions were thoroughly answered and it was very efficient. This was overall a great experience!"
Slide 5
"Love Dr. Kim and staff!! Had 2 fillings today, no pain, not even the numbing shots. He really takes his time with patients and cares!"
Slide 5
"This is the absolute best place to go for all of your dental needs. We have both been so very happy since our first office visit. It's been years now and still the same quality first rate treatment. Friendly office staff, clean facility, and Dr. Kim is very kind and considerate to all his patients. They are so accommodating. You don't feel nervous about the treatment either. Very relaxing. Highly recommended."