All-On-4® Dental Implants
...missing teeth?
...suffering from severe gum disease or dental decay?
...ready to throw away your dentures?
...unhappy with your smile?
...just TIRED and FRUSTRATED sinking time and money into failing teeth and want to just give up (and maybe cry a little)?
FULL PACKAGE AS LOW AS $20,000 PER ARCH
For as low as $20,000 per arch, our package includes extractions, your temporary teeth (inserted the day of surgery), and then your permanent teeth (after the bone has fused to the implants). When the national average for the same treatment is around $25,000, this means you are getting a great deal. And that's even before the details are discussed.
What do we mean by details? We are specialists in tooth replacement who build your teeth under the same roof with our in-house dental lab. We have been doing this long enough to know the best materials and best methods to deliver high quality, predictable outcomes. Come in for a consutlation to discuss this further.
We can talk all day about how good we think we are and you'll still be wondering. Please know that we have numerous 5-star reviews on Google as well as a YouTube channel full of testimonials of patients we have treated. If our website can't convince you to try us out, these reviews/testimonials certainly will.
Have Missing Teeth or Loose Dentures? Introducing All-On-4®...
The All-on-4® treatment concept is the modern solution for all missing teeth. It is an innovative technique which can dramatically improve the quality of your life by allowing you to eat the foods you enjoy and smile like you once did. The procedure involves utilizing between 4-6 implants to replace a full set of missing teeth.
The All-on-4® solution is designed for patients who have a limited amount of bone and/or a limited budget. All-on-4® is an alternative dental implant solution that maximizes the use of available bone for immediate use using just four implants!   This technique has a 98.5% success rate at the four-year follow-up and has been provided to patients for over ten years.
Patients missing all their teeth are typically forced to wear traditional, unsecured dentures which in many cases have limited success. Traditional dentures can be painful, inconvenient, and unstable, making simple tasks like eating or speaking difficult or uncomfortable. The All-on-4® treatment option is a solution to these problems, as there is no palate or excess material, and it is not removable.
Because of this unique and innovative technique, one of the largest benefits to the procedure is that extensive bone grafting and/or sinus grafts can be eliminated. This significantly reduces the expense as well the total length of treatment to just a couple months.
The Benefits of All-On-4® Dental Implants
Patients who will benefit most from this procedure are those that are currently wearing dentures or for those patients who have multiple missing teeth, or teeth that are severely broken down, decayed, or in the process of being removed.
There are many benefits to the All-on-4 ® technique, including:
An attractive and natural looking solution for missing teeth
Minimal recovery time
Reduces overall cost drastically when compared to single implants
Eliminates the need for bone grafting and/or sinus grafts in most cases
Allows for easy maintenance through proper oral hygiene
Restores your ability to eat the foods that you want
Relieves the frustrations of removable appliances with fixed, permanent teeth
Long-term results
Bone level stabilization
Gives the functionality and feel like natural teeth
Gives a greater self-confidence and overall quality of life
Enhances your smile in just one day!
SouthBay's Choice for Dental Implants! Dental implants are the premier replacement of teeth and are indicated for teeth that are missing, or for teeth that have been broken down due to decay, gum disease, or trauma.
Frequently Asked Questions
I have heard about being able to replace missing teeth and dentures in just one visit with "Teeth-in-a-Day." What is it all about?
Utilizing the All-on-4® treatment concept, Teeth-in-a-Day is the procedure in which 4-6 implants are placed and a full set of teeth are connected to the implants on the same day. So, you can walk in with a denture, or with a set of missing or broken teeth, and leave with a complete set of teeth in just one day.
How is it possible to replace teeth in one day?
Teeth-in-a-Day is possible thanks to extensive pre-planning utilizing 3D-CT scan technology and advanced Implant techniques. After just 1 or 2 prior planning visits, Dr. Kim "virtually" plans your surgery before the actual surgery has even taken place. Three-dimensional surgical guides are manufactured based upon this plan, and a full set of teeth are fabricated before the surgery date. On the actual surgery date, due to meticulous pre-planning and experience by Dr. Kim, the procedure runs smoothly and efficiently so you are able to leave with a full set of functioning teeth in just one day.
What are the steps of the procedure?
Before the procedure begins, you will be comfortably numbed by our board certified anesthesiologist so that you will feel no pain or discomfort during the procedure.  Four dental implants are then placed according to where the bone volume is best.  Once the implants have been placed, the new or existing denture is used as the framework for a temporary set of teeth that will be attached that day.
Once the bone has fully integrated with the implant (3-4 months), the temporary teeth are removed and the new, final set of teeth are made and anchored into place permanently.
Is All-on-4® the right procedure for me?
Patients who will benefit most from this procedure are those that are currently wearing dentures or for those patients who have multiple missing teeth, or teeth that are severely broken down, decayed, or in the process of being removed.
Our Ideal patient is someone who is already familiar with the procedure, or one who has done their research on it so that an evaluation will be the best worth of their time. Then a consultation will help educate them as to how Pacific Smiles Dental Implant Center is different from others.
Do I need a referral for this procedure?
No referral is necessary. If you think the All-on-4® procedure is right for you, call us today to schedule a complimentary consultation.
Is this procedure performed routinely? 
Dr. Kim has routinely performed this procedure with exceedingly great results, resulting in very happy and satisfied patients. With over 10 years of experience placing dental implants, including at least 1000 implants placed in the last five years, Dr. Kim is extremely proficient. Dr. Kim is Board Certified by the American Board of Implant Dentistry, as well as a credentialed member of the American Academy of Implant Dentistry. Because of his experience, Dr. Kim has been able to streamline the process and make it a seamless and efficiently-run procedure.
Read more about Dr. Fred J. Kim.
How much does All-on-4® cost?
This procedure ranges from $22-28k per arch. Dr. Kim is willing to provide various cost options based upon the patient's budget. However, each case is different and is dependent on a variety of factors including whether the patient has any remaining teeth, they currently wear dentures, the sedation option or the temporary option is chosen, etc. A consultation with Dr. Kim will help gauge the best options to take for each individual patient and their situation as well as provide them with various budget options.
What is included in the cost of this procedure?
A comprehensive, 3-D Computerized Tomography Implant Plan
Fabrication of surgical guide for precise and safe implant placement
All teeth removal
Bone grafting/removal where indicated
Placement of 4-6 implants where indicated
Teeth-In-A-Day temporary option for patients to walk out with permanent teeth
Final Zirconia/porcelain Implant Bridge, after patient's final approval
Note: Not included with the fee is the cost of sedation, which is payable directly to the anesthesiologist. An approximate sedation rate is about $1,500 for a single arch and $2,000 if both arches.
Dental Implants Questions
Having been open for over a decade, Pacific Smiles has had repeated patient satisfaction with successful results. Dr. Kim has performed many difficult Implant Dentistry and Cosmetic cases, leaving the patient with a beautiful smile that looks natural.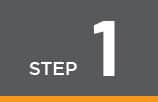 Schedule
Schedule a No Cost, No Pressure Cosmetic or Dental Implant Consultation. Click the link below and sign up for your consultation.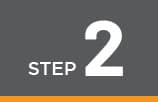 The Visit
Dr. Kim will provide an honest assessment and review all your cosmetic or dental implant needs. And based upon your expectations and budget he will review all your options from the very basic to the most complex in an informative and easy to understand manner.
Meet The Expert
Fred J. Kim, DDS, FAAID
Dr. Kim and his caring staff are truly committed to providing the best comfortable and positive experience in an honest and non-confrontational manner. Our goal is to offer high quality and affordable dental implants and cosmetic treatment while working hard to ensure that you feel at ease while you're here and satisfied when you leave.
Dr. Kim provides a unique perspective in that he is able to provide Dental Implant Surgery and World Class Dental Esthetics under one roof. Dr Kim is considered an expert in dental implants and cosmetic dentistry among his dentist and periodontist colleagues, and has been Board Certified by the American Board of Oral Implantology/Implant Dentistry.
Reviews and Testimonials in Redondo Beach
Don't take our word for it. Let our patients tell you it was worth it!
Slide 5
"I recently had two dental implants and a cleaning here and could not be more pleased! The equipment is new, the entire staff is pleasant and efficient and Dr. Kim is awesome. The prices are more than reasonable and so happy with work I had done."
Slide 5
"…Also the implant process itself was very easy and quick. I was so nervous about it but all of my questions were thoroughly answered and it was very efficient. This was overall a great experience!"
Slide 5
"Love Dr. Kim and staff!! Had 2 fillings today, no pain, not even the numbing shots. He really takes his time with patients and cares!"
Slide 5
"This is the absolute best place to go for all of your dental needs. We have both been so very happy since our first office visit. It's been years now and still the same quality first rate treatment. Friendly office staff, clean facility, and Dr. Kim is very kind and considerate to all his patients. They are so accommodating. You don't feel nervous about the treatment either. Very relaxing. Highly recommended."